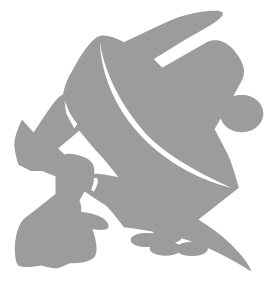 The smugglers' troupe was one of the five that founded our Moors and Christians festivities in 1944. Our group was one of the five that went to pick up San Antón at his hermitage. The saint was already used to having his tranquillity broken in the month of January and being taken to the Church of Santa Ana, from where he was taken in procession and a series of events and entertainment were organized around the festival on the first of each year.
The smugglers' troupe had as its first celebrant, José Francés "Pepito el Platanero" who, dressed in a costume borrowed from Villena, danced alongside the Yaya, a character very much loved at that time by the Eldenses, around the bonfire in the Town Hall Square. This dance, was witnessed by many people, and among them, there were three friends who shared his love for football. They were members of the Club Deportivo Olimpico and up to that point they made their intentions of founding a comparsa known.
Martin Bel, Vicente Vicent and Gerardo Esteve, among many others, thought they could be smugglers, the first one had family in Villena and they could lend him the suits. The first smugglers came out of that quarry of footballers and from that moment, after going through many vicissitudes, it has come to have an extraordinary solidity at present with about a thousand festive among adults and children and with a future ahead really enviable, being one of the best comparsas of the Christian side of the whole Valencian Community.
Web Site
Capitanía Infantil 2020
Rocío Montesinos Martí y Marcos Vidal Verdú
Capitanía 2020
María García Puche y Joaquín García Puche