Greetings from the President
---
From this corner of the website of the Central Board of Comparsas de Elda, I invite you to share a time and space for a fast, efficient and personalized party in which – thanks to new technologies – each of us can meet their particular needs for information or curiosity about the festive activity, a mixture of tradition, fun and devotion, for our patron saint SAN ANTON, which each balances in its own way.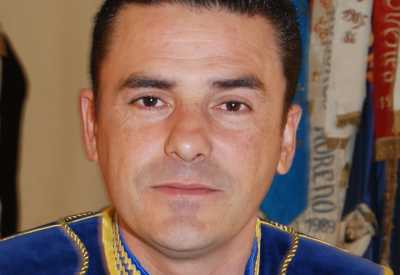 Going through the different sections will find documents, information, images and links that refer to the distinct activities and announcements that take place along the year in addition to a historical and documentary route that of brief and simple form joins us to the inheritance festera that have transmitted us the anterior generations and that consider our obligation preserve and transmit.

  It is our desire to make known the identity of our festival, its richness, its potential and its complexity, as well as to offer both the active comparsista and the sympathizer a service and a permanent, updated and practical link.
We invite you, from this virtual space, to know a little more about our party, to understand it as a reflection of ourselves and to share it always. WELCOME.
Pedro García Calvo
President of Junta Central de Moros y Cristianos de Elda